Brake Repair and Replacement Services
Feeling unsafe in your car is the last thing that any driver wants. When your brakes start to screech, groan, and make noises, the first thing you need to do is bring your car to an auto shop to ensure you aren't putting yourself and others at risk by driving your car. When you want peace of mind and a quiet car ride, get your brakes repaired or replaced at Mission Auto Repair!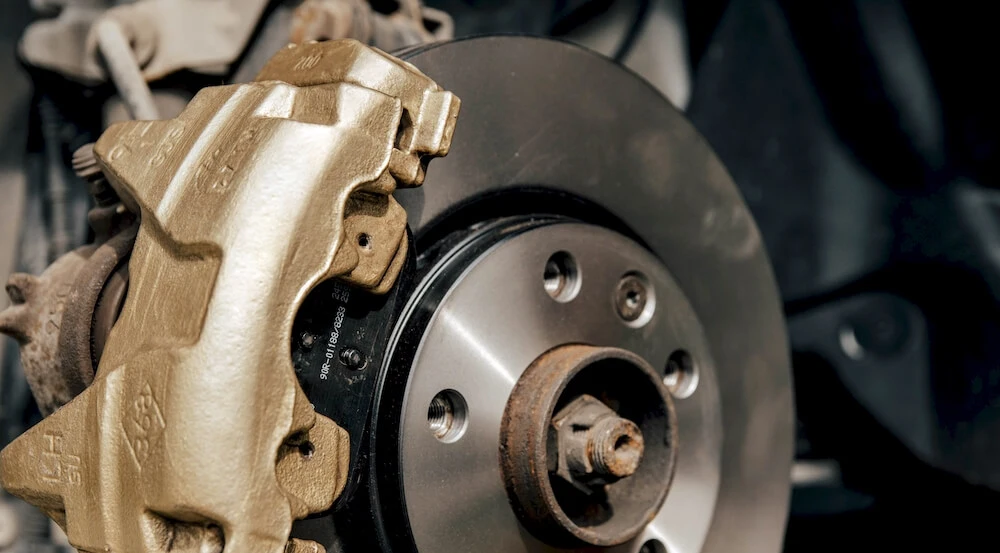 Full Service Brake Repair Shop In Winchester, VA
Your safety is our top priority. We use our extensive knowledge and experience to repair your braking system. Our certified auto repair specialists will get the job done right the first time, getting you and your vehicle back on the road as quickly as possible. Contact us today to schedule your appointment!
As one of the leading brake service centers in Virginia, we are dedicated to ensuring your car is in tip-top condition. Whether it is pad replacement, anti-lock system repair, or inspection and maintenance, we have the solution to get you stopping safely every time. Mission Auto Repair offers a variety of services for your best driving experience.
Brake Pad And Shoe Replacement
When braking your car, you may be hearing a squealing noise as you come to a stop. A squealing or grinding sound as your vehicle slows can indicate worn-out pads or shoes. This noise means these pads are not making adequate contact with the rotor. Our certified mechanics perform brake pad replacement as a part of routine maintenance, so you don't have to worry about improper installation.
Brake Fluid Exchange or Flushing
A regular brake fluid flush can ensure that your vehicle uses the best fluid possible. Our skilled technicians will replace the old fluid to help reduce wear and tear and prolong the life of your braking system while keeping you safe on the road.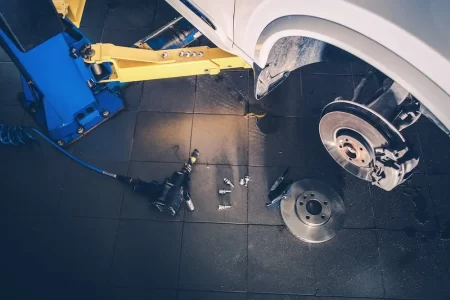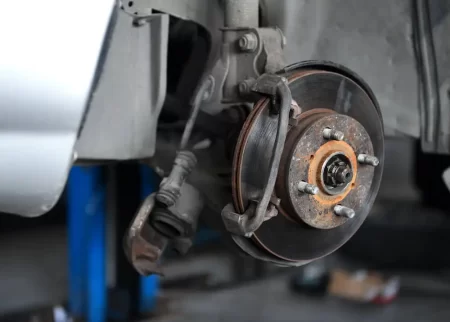 Anti-Lock Brake System Repair
Also known as ABS brakes, excellent anti-lock systems prevent wheel slip during braking, offering superior control and resulting in maximum safety. If your ABS light comes on, visit our auto repair shop in Winchester, VA. We will be happy to diagnose and fix ABS systems and keep your car running smoothly!
Brake Rotor Resurfacing
Over time, the friction causes grooves and cracks to appear on your rotor, affecting the efficiency of your brakes. When this affects how easily your vehicle slows down, you need to resurface your rotor to help you stop effectively. As auto repair experts, we use a proprietary process to clean and smooth out the rotor's surface, restoring your vehicle's effective braking performance.
Brake Hose Repair
To avoid lagging or slow brakes, it is crucial to replace the hoses on your vehicle at the first sign of cracking or wear. We will give your vehicle a comprehensive hose repair or replacement, installing genuine and quality OEM parts so your vehicle can perform the best it possibly can. Call us today to make your appointment!
Mission Auto's Multi-Point Brake Inspection
When your brake light comes on, have a spongy pedal, or just need routine maintenance, it is not always something you can diagnose with a first glance. When you want to ensure the smooth operation of your braking system, rely on our ASE-certified mechanics. This service can diagnose a spongy pedal and any existing or potential issues to minimize your risk of experiencing problems due to worn brakes.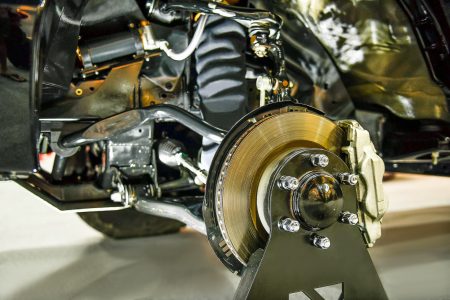 Request A Brake Service Appointment Today
Our technicians inspect and repair all parts of your system to ensure that they are working smoothly and efficiently. Even if you do not see signs of problems, it is vital to submit your car for regular inspection and maintenance. Our technician will diagnose potential issues that might be unnoticeable.
Ensure your car receives the premium care it deserves by working with Mission Auto Repair. Our technicians in Winchester, VA are ready to help you with any maintenance your vehicle needs, from an oil change to comprehensive brake services. For cost-effective and top-notch auto repair and maintenance, call us today to book an appointment!
Frequently Asked Questions
How much does a brake job cost?
Because the brake system has many moving parts, putting a specific price on this service is difficult to do. For example, a single caliper can cost up to $130, whereas a full brake replacement could reach prices between $300 and $800, if not higher. This range in price is due to the cost of parts, the extent of the damage, and your vehicle's specific make and model. You can rest assured that you'll get the best deal with Mission Auto Repair.
What is included when you get new brakes?
The standard list typically includes the replacement of the front disc brake pads and rear drum brake shoes, resurfacing the rotors and drums, bleeding the brake lines, adjusting the parking brake, and inspecting the system for additional issues. Depending on other factors, more work may be needed.
How long does a brake job take?
Brake repair services can generally take between one and three hours. However, the type of service you're receiving, the number of other vehicles your shop is servicing, and the availability of parts could increase the time it takes.