Winchester Rescue Mission
Each service at Mission Auto includes a donation towards meals and overnight stays to our neighbors in need. We believe our service extends to our customers and our community. We are extremely proud to have partnered with the Winchester Rescue Mission to provide support to those who are experiencing homelessness.
For each service at Mission Auto you are providing meals and overnights stays to our neighbors in need.
Each Oil Change = A meal at the Rescue Mission
Each Alignment or A/C Service = A box meal for a Family in need.
Each Brake Replacement = An overnight Stay at the Rescue Mission
Plus more monthly service promotions
We believe in the value and quality of all lives and desire to promote positive change in the community.
How Your Auto Service Gives Back to the Winchester Rescue Mission
2023 TechForce Foundation – Techs Rock Award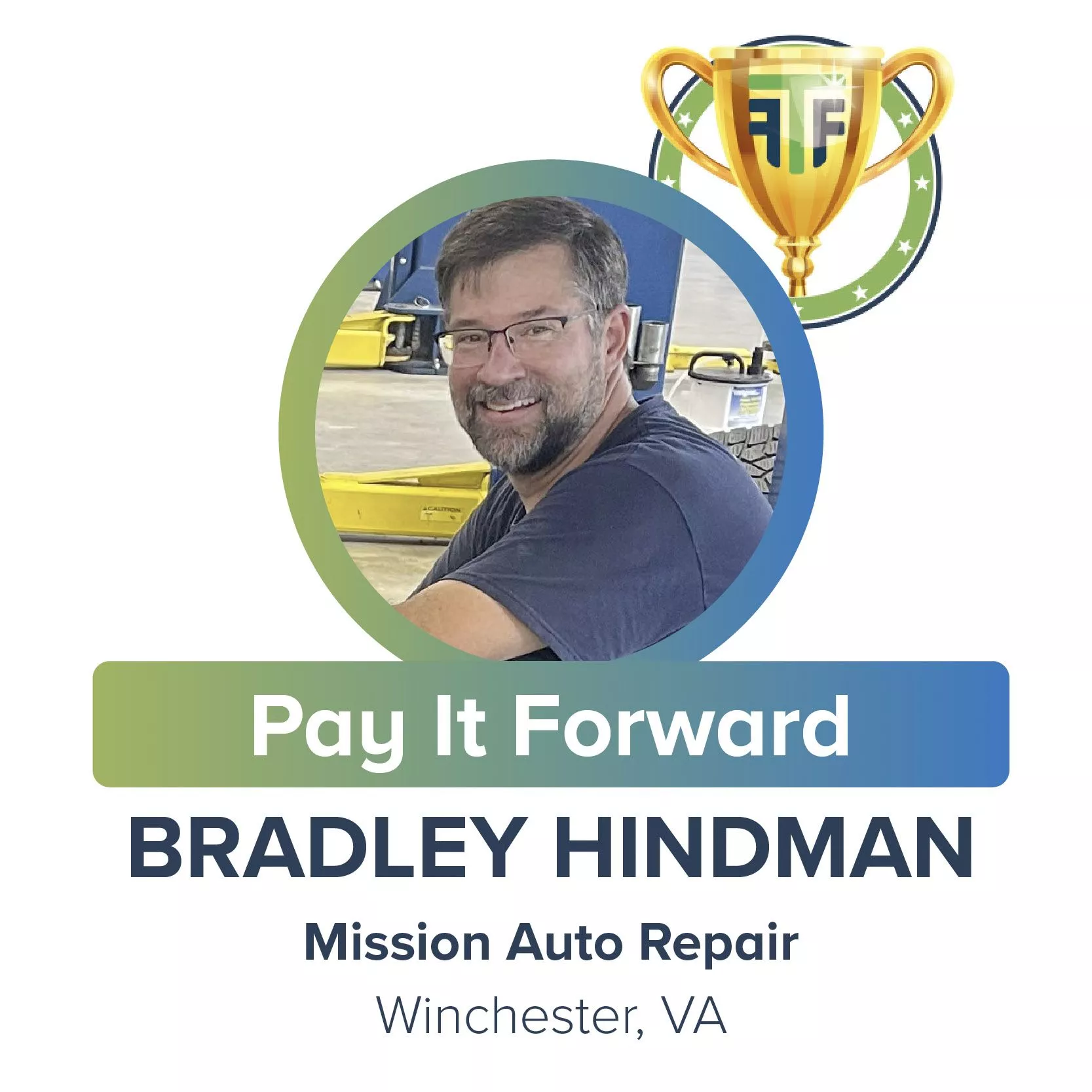 Brad was honored for being a community advocate and inspiring the next generation of technicians.